GIRLS' NIGHT OUT: 'Make and Take' Chocolate High Heels featuring Chocolatier Elise Mac-Bello of "Saejar Sweets"
DATE: Mon, Dec 9, 2019
TIME: 5:30 PM-9:30 PM
PLACE: Illiano Cucino
Tuckerton & Taunton Rds, Medford, NJ 08055
IF YOU'VE NEVER BEEN TO ILLIANO'S: Please call them to find out how to get to their parking lot at 856-985-2721
EARLY BIRD TICKETS: $55* (Ends 11/20/19, 11:59PM)
REGULAR PRICE TICKETS: $58* (11/21/19 to 12/7/19, 11:59PM)
DAY-BEFORE & AT-THE-DOOR: $65 (12/8/19 & 12/9/2019)
* Prices include a $2 ticketing fee
CLICK HERE TO PAY WITH DEBIT, CREDIT CARD OR PAYPAL: No PayPal account? No problem! After clicking on the link above, you'll be taken to PayPal. Hit "Continue," then scroll down to "Pay with Debit or Credit Card." You'll be taken to "PayPal Guest Checkout." Fill in your info and click "Pay Now." No need for PayPal!

~~~~~~~
Decorate the most comfortable high heel you'll ever own.
Kick up your heels and join us for this fun and delicious girls' night out! We'll be decorating these adorable chocolate high heel shoes with hands-on help from Elise Mac-Bello, owner of Saejar Sweets.
Our shoes will be on a chocolate base that we'll also paint and decorate. All materials used on the shoes will be edible.
~~~~~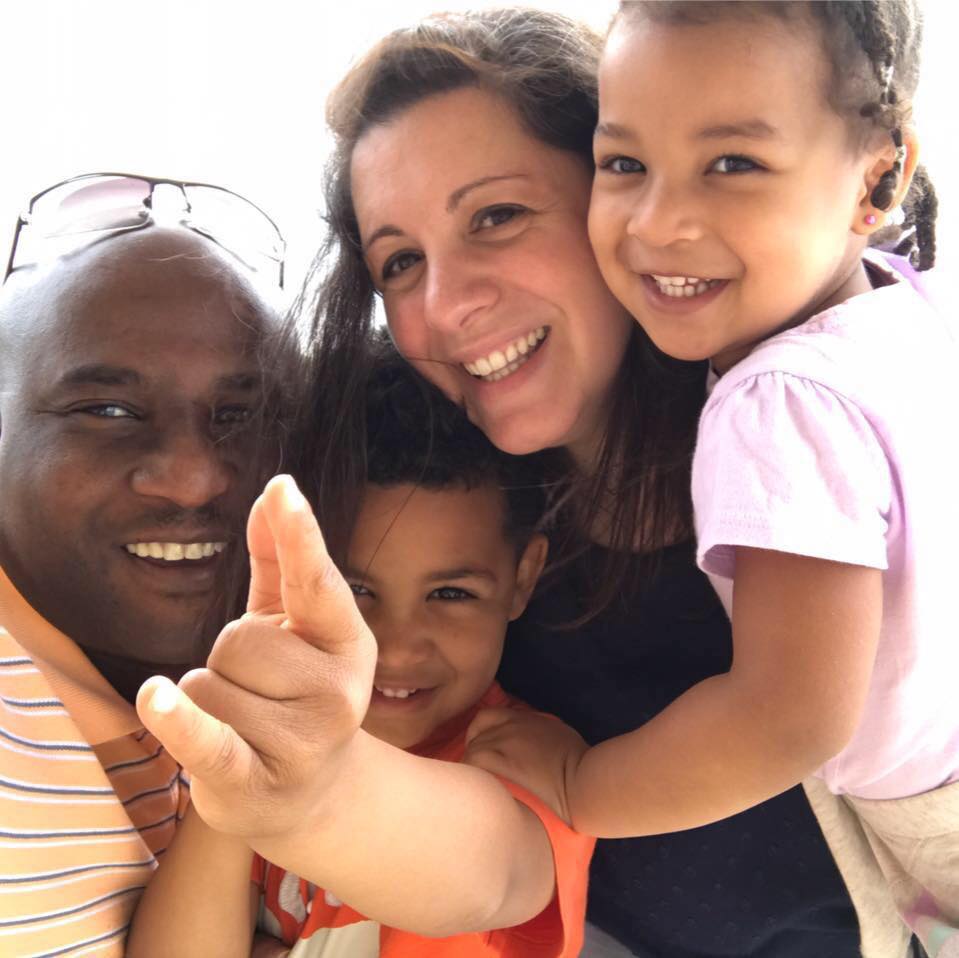 Elise started her career in the non-profit world but knew that she, someday, wanted to start a family, and a business, creating beautiful chocolate delights. She picks up the story from here.
"Finally, in November of 2018, a door opened that would allow me to get the training I needed to make my passion a reality. My husband (Thomas) and children (Sadie and Jared–the "Sae" "Jar" of Saejar Sweets) have been my biggest cheerleaders, encouraging me to make a go of it and celebrating every 'win' in getting things off the ground.
~~~~~
Whether you're coming solo to your first, 10th or 30th event, we want to make sure you feel safe, comfortable and happy. Right after you purchase your ticket, request to be seated with a Friendship Ambassador (see below for details) and your wish will be granted! 
~~~~~
Come to Illiano's at 5:30 PM to register and shop our vendors, then enjoy a delicious BYOB dinner topped off by Elise's "make and take" workshop, and lots of prizes! So join in the fun!
The evening includes:

BYOB fresh, delicious and abundant 5-course Italian Dinner
Elise's workshop: She's bringing everything we'll need to decorate and wrap up your chocolate high heel. She'll have additional shoes for sale to decorate for gift giving. Shoes come in milk, dark and white chocolate, and sugar-free, though decorations have sugar.
Time to chat with friends and make new ones

Bring-Your-Friends Prize Drawing!

Bring a friend and be entered into a random prize drawing. For every friend you bring, you get another chance in the drawing! Your friends get a chance, too! The prize this month is from Elise Sharpless, Independent Sales Director at Mary Kay. She is also the founder of Ever After Makeup Artistry. 

The value of her prize is $165! 

Dedicated Friendship Ambassadors are available for those coming solo, to make sure you're feeling welcome and comfortable, and that you have maximum fun. All you have to do is email Tobi@FranksAndBeans.net and ask. But you must make arrangements as soon as you purchase your ticket. More info here.
Charity-of-the-Month: The WUFF House: "Sometimes, a person's only family is their pet. And it is our responsibility as pet lovers to look out for each other during "WUFF Times."
Vendors & Vendor BINGO with prizes! 
Door prizes, too!
~~~~~
* NEED A FRIENDSHIP AMBASSADOR? Prior arrangements MUST be made immediately after you purchase your ticket. Click here for more details. Email Tobi with your request at Tobi@FranksAndBeans.net.
* SPECIAL DIETS: We are happy and able to accommodate most every dietary need, but we have to know about your needs as soon as you purchase your ticket, and no later than 1 week before the event. Send your request to Tobi at Tobi@FranksAndBeans.net. We and the restaurant cannot be held legally responsible for any health issues resulting from any of the food or activities at our events.
* TICKETS: Tickets can not be held without payment. Seating is limited and events sell out.
* SIT WITH YOUR FRIENDS:  If you'd like to sit with friends, please notify Tobi at Tobi@FranksAndBeans.net as soon as you purchase your tickets.  It is the ONLY way to guarantee that you will be sitting together. Such seating can not be guaranteed the night of the event. Send your request no later than 5 days before the event. Again, tickets can not be held without payment.
* POLICY REGARDING REFUNDS: Guest tickets are transferable ONLY for the event for which you purchased the ticket. If you purchase a guest ticket and are unable to attend, you may give or sell your ticket to a friend. No refunds, no exceptions. Thank you for your understanding.