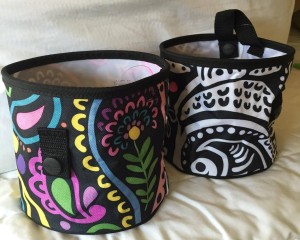 GIRLS' NIGHT OUT: Grown-Up Girls' Coloring Party & Dinner
DATE: Wed, April 6, 2016
TIME: 6PM-9:30PM
PLACE: Jules Thin Crust Pizza, Ellisburg Shopping Center, Rt 70 & Kings Highway, Cherry Hill
EARLY BIRD: $45  (Ends March 27. 2016 at Midnight)
REG PRICE: $48 (Up until April 6, 2016 at 6PM)
AT THE DOOR: $60  (Starting April 6, 2016 at 6:01PM)
CLICK HERE TO PAY: USE PAYPAL OR YOUR CREDIT CARD
Holly Sanborn will instruct us and bring everything we need (including markers in a boatload of colors!) to create your one-of-a-kind "Oh Snap Bin."
The bin's called "Oh Snap" because of the snap that attaches to a towel rack or a magnetized fridge magnet or hook. Store necessities for kitchen or bathroom; craft supplies, school supplies or anything else you can think of! The bin starts out flat for coloring, then snaps to create the bin.
The evening includes:
*  A free glass of wine, compliments of Jules. Every Wednesday night is free-glass-of-wine-night at Jules Thin Crust in Cherry Hill
*  BYOB organic dinner (gluten-free, vegan & vegetarian available)
*  Dessert by Cookies by Design of Voorhees
*  All materials and instructions
*  Door prizes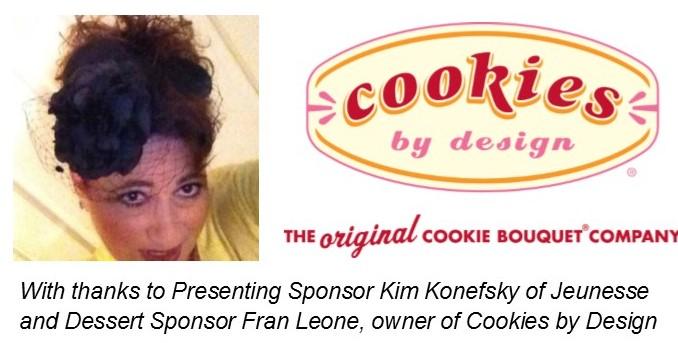 Upcoming Events:
Click here to see info on other events:
April 6: Grown Up Girls' Coloring Party & Dinner
April 19: Psychic Dinner
May 9: Love by the Numbers: Numerology Dinner
May 23: Cooking Demo & Dinner
June 28: Canvas Painting Party & Dinner
IMPORTANT: This is a reserved seating event. If you and your party purchase your tickets separately, you MUST email Tobi with a list of your party members. There is no other way to GUARANTEE that you'll all be seated together. Tobi@FranksAndBeans.net
PLEASE NOTE: Guest tickets to these events are transferable only for the event you purchased a ticket for. If you purchase a guest ticket and are unable to attend, you may give or sell your ticket to a friend. No refunds, no exceptions. Vendor tickets are neither transferable nor refundable. No exceptions. Thank you for your understanding.