---
January 19, 2023: In-Person Psychic Event: Everyone's guaranteed a private reading
We are almost at sell-out, so get your tickets now!
Both Marie and Irene answer your life's questions of career, relationships, finances and more. They also connect people with their loved ones. Irene can also read your pets and can connect you with your beloved pets who've passed away.
Our Psychic Dinners always sell out and make great holiday gifts, so get yours now!
CLICK HERE FOR MORE INFO & TICKETS
Thank you to our Silver Sponsor, Marly Constantino of Arbonne! Pure, cruelty-free skincare, cosmetics and wellness. Check out what she has to offer in pure, cruelty-free skin care, cosmetics and wellness.
---
February 16, 2023: "It's Everybody's Birthday" Birthday Party!
One of these women has a birthday in March. Another in September. Another in June and another in January. So what do they all have in common?
When they stepped into our party, that day was their birthday!
Join us for an evening of pampering, friendship (new and existing), laughter, delicious food, wine (BYOB), birthday gifts, games and lots of prizes!
Tickets going on sale super soon!
---
Take a look at how much fun we have!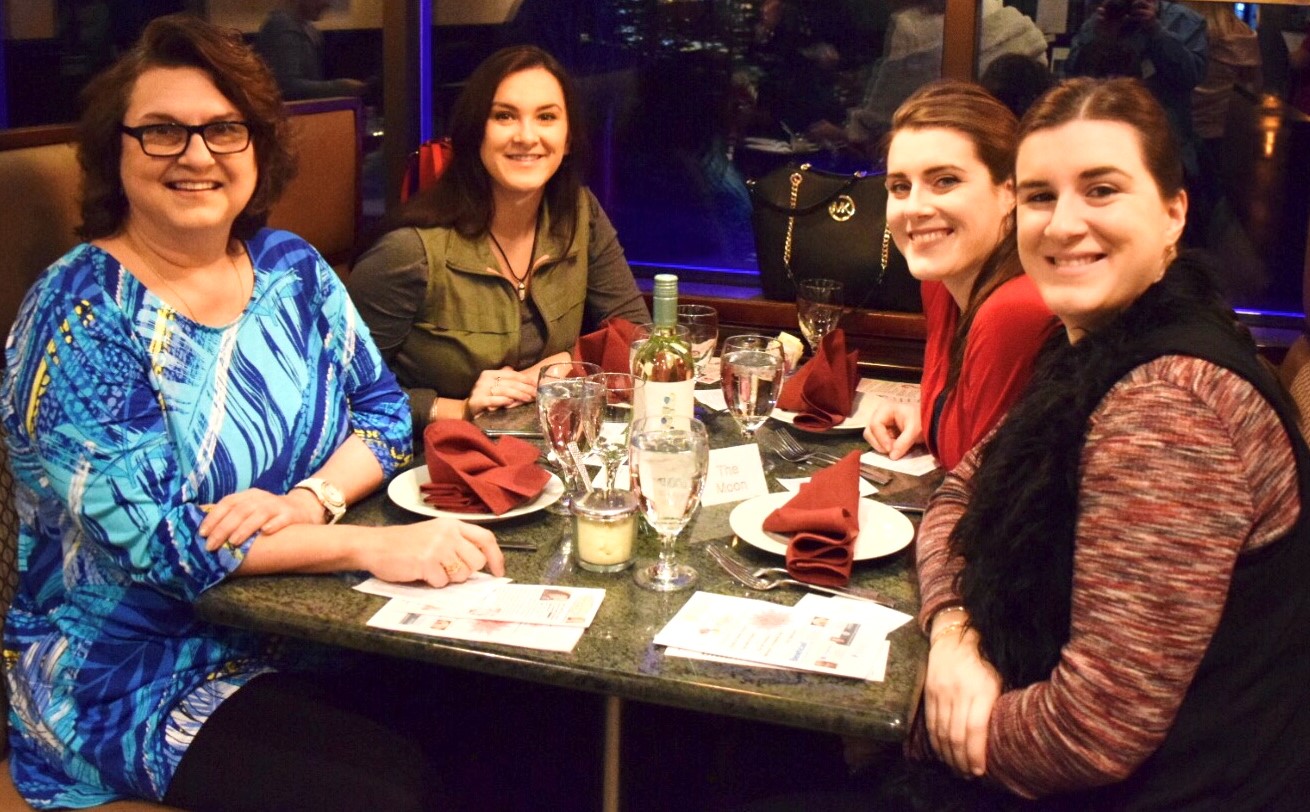 ---
Click here to see LOTS more pictures,
PLUS what our guests have to say!
---
Find Out About All of Our South Jersey Girls' Nights Out!
Upcoming Events are always being planned.
Take a moment to check out pictures from our past events, as well as our Facebook page, South Jersey Girls Who Wanna Have Fun! This is our closed Facebook group for women only. Answer our QOTD (Question of the Day) while making new friends. If you see two Barbie dolls, you're in the right place. FYI: We vet this closed group closely, so please answer the questions when you request membership.
Photography by Marvin Coe
~~~~~~~~~~~~~~~~~~~~~~~~~
If there's one thing I learned at Girlfriendz Magazine, it's that Girls Just Wanna Have Fun!
I created and produced countless events for my magazine–Girlfriendz–and they were always a success because women just like to get together and have a good time. Now in my 14th year of planning and producing events, I understand why they are so popular. They create the perfect environment for:
Female camaraderie, social connection, fun and healing
Comfortably making new friends in a safe environment. Many of our guests are new to the area due to downsizing or other recent life transitions. Groups are limited to 25-50 guests. We offer Friendship Ambassadors to sit with anyone who wishes. Our guests who come solo find that it makes them feel so much more comfortable, as they meet new friends.
Reconnection with old friends
Easily gathering friends together, without having to plan host, set-up or clean-up
Giving to charities that are important to women. Many Franks & Beans events have a giving component.
Taking a needed break from juggling, parenting, caregiving and working, as well as the challenges of life such as: widowhood, divorce, empty nest, retirement, relocation, illness, and/or whatever stressers or changes are in your life.
Increasing your well being and longevity. Reports show that in-person connections have a greater impact on health and longevity than quitting smoking or drinking, dieting and exercising
At Psychic Dinners: Potentially connecting with loved ones who have passed.
At Crafting Dinners: Enjoying and exploring your creative side.
At themed events like our "It's Everyone's Bday" Bday Party and our Murder Mystery Dinner: Our team works hard at these and all of our events, to make sure that every guest feels special and valued.
Shopping for merchandise and services from local, small businesswomen
Laughing, enjoying wine and a delicious meal, and if you're lucky, go home with one of the many prizes awarded at each event
Come to Franks & Beans Events with friends, or feel comfortable coming alone. Because the women who come to our events are friendly, welcoming and yes, even nurturing!
We also produce parties for groups of friends. Want to talk about an event for your business? Contact me!